Phishing Scam
---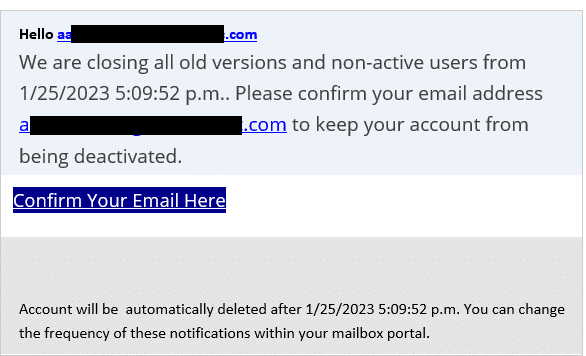 There is a new phishing scam that attempts to steal the password to your business email account. You may receive an email that looks something like this. Clicking the link will open your web browser to what looks like you company's home page, but with a pop-up window asking for your email address and password.
This is very realistic looking scam, but it is most definitely a scam to steal your password and gain access to your email account.
If you ever receive an email warning that there are issues with your account, or that it has been deactivated, DO NOT CLICK ANY LINKS and contact your administrator.