Business Solutions

In today's high tech world, your business depends on computers, the internet, and business software suites. Franktronics is your local IT support for all of your business needs. Frantkronics can assist your business with the occasional computer issue, or we can design, install, and maintain your entire network, Microsoft Windows Server, and high performance workstations. We routinely work with software vendors to ensure your server, workstations, and network meet the software requirements for optimal performance. Some of the services we provide include:
"Right-Sized" servers and server software
Desktops, laptops, and high performance workstations
Design, installation, and maintenance of business class network infrastructure
Off-Site data backups
Scheduled server maintenance programs
Application Software support
PCI Compliance assistance
Digital Telephone systems
Internet presence – Domain name, web site, and email services
We understand the critical role your IT infrastructure plays in your business which is why we offer our business customers fast, affordable solutions for all of your IT needs.
New Lenovo Computers

Franktronics is an authorized re-seller of Lenovo personal computers. We chose Lenovo for their quality and support to ensure you will be happy with your new computer. Our new computers come with Intel Core i3, i5, and i7 processors to provide the performance you desire. Our ThinkCentre desktops, ThinkPad laptops, TinkCentre all-in-ones, and and Yoga tablets come fully set up and ready to use. We'll even transfer data from your old computer, FOR FREE.
All warranty and support is handled right in our office.
Business Servers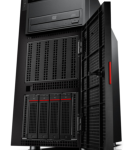 Franktronics will work with you to determine your current and future server needs to specify a server and storage configuration. Franktronics will configure the storage systems (RAID), install your server operating system, and configure the server optimally for your business. Franktronics can then integrate the server into your office environment, including assistance with any software used to run your business.
Franktronics can design and implement a cost effective, customized server and workstation solution for your business.
Virus Removal and Repairs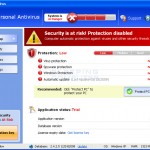 If your computer is running slow, has pop-ups and advertisements, Blue Screens, or simply won't power on or boot up, Franktronics is here to get your computer back up and running at peak performance. Our technicians will run thorough diagnostics to determine all of the issues, work with you to determine the best course of action, and repair your computer. Franktronics works on all brands of Windows PCs and all versions of the Microsoft Windows operating system. So, whether you're still running an old Windows XP machine, or just picked up the latest hardware with Windows 10, we can help.
Remote Support

If your computer is able to access the internet, we may be able to assist you remotely. We can connect to your computer via the internet, take control, and diagnose and repair the issue. Not all computer issues are good candidates for remote support, so the first step is to call our office during normal business hours to speak with out technicians. They can determine if your issue can be addressed remotely and walk you through the process of connecting to your computer.
On-Site Support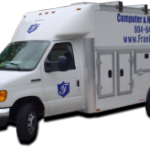 Franktronics will come to you. If you are unable to bring your system to our office, or simply need faster service, our On-Site service is for you. Our Field Technicians can remove viruses,