Virus Removal and Repairs
Does my computer have a virus?
There are dozens of ways for your computer to become infected with viruses, spyware, and general malware. One of the most common is when a user "accepts" what is displayed on the screen without reading the information, such as when your web browser requests to install a plug-in or add-on feature. In some cases, simply passing your mouse over an ad on a web page could open the door for malware to be installed on your computer.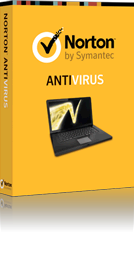 Are You Protected?
Franktronics recommends
Norton Antivirus
to protect your data.
Installed, updated, and tested for
$37.99
(when done in our office.  Includes one year subscription to software and definition updates through Symantec)
Diagnostics ♦ Virus Removal ♦ System Cleanup ♦ Install Software ♦ Install Updates ♦ Improve Performance
Power Supplies ♦ LCD Replacement ♦ Motherboard Replacement ♦ Memory Upgrades ♦ and more
Diagnostics
⇒
Test Hard Drive
⇒
Test Memory
⇒ Test Mainboard
⇒ Test Video
⇒ Test Power Supply
⇒ Check Batteries
⇒ Check fans
⇒ Clean Heatsinks
as low as $25
System Cleanup
⇒
Diagnostics
⇒
Junkware Removal
⇒
Registry Cleanup
⇒
Optimize System
⇒
HDD Defrag
⇒
Temp File Cleanup
⇒
Browser Cleanup
⇒
Software Updates
as low as $75
⇒
Diagnostics
⇒
Virus Removal
⇒
Spyware Removal
⇒
Malware Removal
⇒
Rootkit Removal
⇒
Firewall Repair
⇒
Antivirus Repair
⇒
Software Updates
as low as $120
System Repairs
⇒
Replace/Upgrade HDD
⇒
Install Operating System
⇒
Replace Mainboard
⇒
Replace Cards
⇒
Replace Laptop Monitors
⇒
Upgrade Memory
⇒
Other Upgrades
⇒
Software Installation
call for estimates
Some signs your computer is infected with viruses or malware include:
Running slow, sluggish
Pop-up windows
Heavy internet usage
Blue Screens
Unusual error messages
Messages warning you to call a number to repair your computer
There are many version of the "fake antivirus" virus floating around. These viruses pretend to be an anti-virus program and try to get you to call a phone number by displaying ominous warnings about viruses. NEVER CALL THESE NUMBERS. This is a scam and they are only trying to get your bank or credit card information.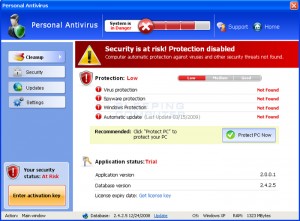 Here are a few tips for keeping your computer safe:
Always read the information in the window carefully before accepting or agreeing to have the computer install software
Un-Check any boxes that offer to install extra software along with the software you have requested. For example, if you download the Adobe Reader software from Adobe, the download page frequently includes other software with the Reader download. Un-check these other boxes unless you are certain you want the additional software.
As general rule, do not open email attachments from someone you do not know. Email attachments may contain malicious code that may infect your computer
Do not use thumb drives, or memory sticks, that you are not familiar with. Hackers sometimes leave infected memory sticks out for people to find. When you insert this memory stick into your computer, it may install malicious software.
Install and maintain a good anti-virus program. Generally, all of the big name antivirus programs will protect from most threats, so which one you use is a personal preference. However, none of the antivirus programs currently available will protect you from all threats.