New Phishing Email
---
Spammers and Identity thieves will often use a technique known as "phishing" to try to obtain the username and password to your account. We are not immune to this attacks at Franktronics. Here is one received just today.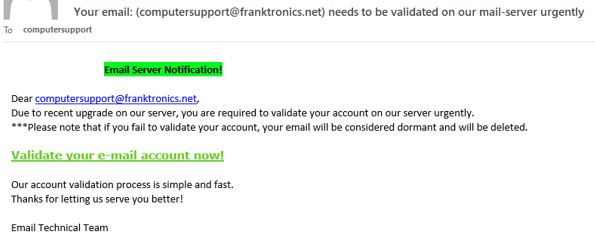 If you receive any emails requesting you verify your credentials, do not use the links contained in the email. These links often direct you to the thief's website or a site that looks very similar to your normal webmail page.
Access your email account normally (using your email client or log in to your normal webmail page). If you are not sure if the request you received is valid, just forward the request to us at computersupport@franktronics.net and we will be happy to investigate it for you.