Franktronics is a Western Digital Silver Partner
---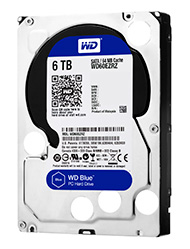 Franktronics has been recognized by Western Digital as a myWD Silver Partner.
WD is a leading provider of best-selling Internal & External Hard Drives and award-winning Media Player & Network Drives. Discover the power of data protection.
Welcome to the New Western Digital
We are thousands of people worldwide working to enable you to store, collect, access, and use a vast and growing body of digital information. Our reliable hard drives and solid state drives, marketed under the WD and HGST brands, are everywhere that digital information and content is found: in the cloud, supporting your mobile digital lifestyle; in business and personal computers; in external storage devices; and in the digital video recorder in your home. We also make media players that enable you to enjoy your digital content on the biggest screen in your house – your TV. Our customers range from some of the largest companies in the world to individual users like you.