Full Service Telecommunications Solutions
At Franktronics TeleComm, we are dedicated to providing the Robust, Reliable communications you need to support your growing business. Our hardware and software experts can custom design a system for your unique application using industry standard hardware and software applications to provide a flexible, reliable system that can be supported for years to come.With our extensive experience with computer networks, servers, and Microsoft applications, Franktronics is uniquely able to integrate communications solutions into your network for increased productivity, billing applications, timekeeping, system configuration and control, and more.
Franktronics technicians have been providing advanced Telephony solutions to a wide range of businesses for over 20 years, from simple multi-line phones to complex ship-to-shore communications managers.
Franktronics has the knowledge, experience, and tools to solve your telecommunications issues.
About ESI.

Communications Servers
We Make It Easy To Communicate.
Sophisticated yet simple solutions that give you the flexibility of both digital and IP functionality. All your vital business communication features are built-in – not just added on, making a more intuitive and integrated approach to communications.
---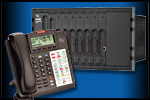 ESI Communications Servers
ESI-1000  •  ESI-600  •  ESI-200 
•  ESI-100
This fully flexible communications platform can support both digital telephony and IP-to-the-desktop in any desired combination.
---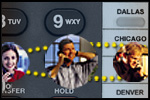 Esi-Link
Our advanced multi-site solution lets you use your data network to interconnect numerous ESI phone systems as if they were one big system.
---

Built-in Voice mail
Dedicated HELP Key
Modular Design
Flexible digital/IP platform
ISO 9001-certified quality
Powerful Exclusive options
---

Don't Need a Full Featured Communications Server?
Multi-Line Phones and Accessories For our customer's who don't need a full service communications server, but still need to manage multiple lines, Franktronics will design and install quality multi-line phones.
---
Need help with your ESI Phone System?